Windows
Internally glazed with a choice of designs and glazing styles, Visage® windows allow you to transform your home to suit your individual taste.
Constructed using some of the finest, low maintenance materials, available in a choice of effects, with additional options of Rosewood or Oak finishes and even coloured profiles.
Eco-Friendly
With an ever increasing focus on helping the environment, we offer a range of energy efficient windows (ratings from A to E) designed to retain heat and significantly reduce the amount of energy you use and the money you spend on heating costs.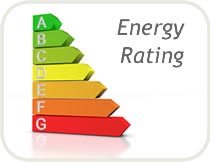 Understanding the product
Energy efficient windows will cost more initially but will not only improve comfort but will save energy and money for the life of the window. Choosing the most energy efficient window will save money in the long term.






Safety & Security
Safety
In the event of fire all bedroom side hung windows have as standard Fire Egress hinges. These special hinges will provide 90 degrees opening for easy escape. Fire safety is a consideration on all first floor windows and above.
Security
Our next generation of window locking, complete with bi-directional locking bolts and hinge protection ensures all openers are fully protected when closed.
Up to 9 locking points on each opening window.
No vulnerable external beading
Hingeguards
Stainless steel shootbolt and roller locking
Locking wedge
Centre lock